Not only can this flatbread be eaten by itself as an appetizer or snack, it can be made into thin "buns" for bison burgers or used as a "crust" for a pizza. A couple of quick notes about this recipe: try to find a pan around 10 inches in diameter. If you only have a smaller cast iron, bake it in 2 batches. Also, flipping the flatbread when it's halfway baked can be a little challenging. You can loosen the bread with a spatula and then flip the pan over to transfer it onto a towel. This will enable you to slide the bread back into the pan the way that you want it. I managed with the ol' pancake flip (it's all in the wrist). Let me know what you do with your flatbread and what spices you use to make it.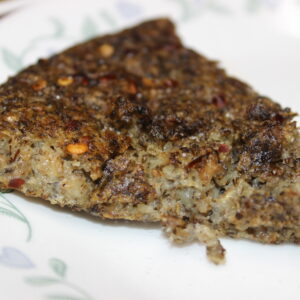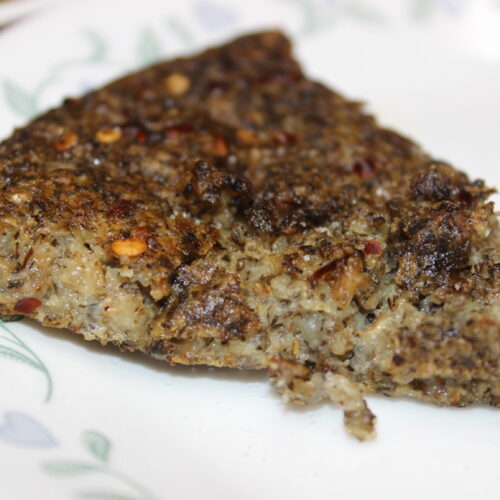 Wild Rice Flatbread
Ingredients
2

cups

cooked wild rice

2

egg whites

1/2

cup

water

1

tbsp

chia seeds

sunflower oil

substitute light olive oil

garlic

red pepper flakes

optional (if you want it spicy)
Instructions
Preheat the oven to 425° F (220° C). Grease a cast iron skillet with sunflower oil.

Place all ingredients in a food processor or blender and process until you have a smooth batter.

Pour mixture into the greased pan. Bake for 15 minutes and remove from oven. Using a spatula, flip the flatbread over and bake for another 15 minutes.

The flatbread is done when the sides start to pull away from the pan. It may require an additional 5 minutes of baking. Remove from oven, cool, cut, and serve!